Obesity and Blood Sugar Benefit
Perhaps the most fascinating new areas of research on raspberries involve management of obesity and type 2 diabetes. In the case of obesity, two compounds in raspberries have received special focus: raspberry ketone (also called rheosmin) and a type of flavonoid called tiliroside.Obesity and Blood Sugar Benefits
Raspberry ketone is a compound that naturally occurs in raspberries, but unlike its name suggests, it is by no means exclusive to this fruit. Raspberry ketone is contained in a wide variety of plants, although not usually in such sizable amounts as are found in raspberries. Turkish rhubarb is one such plant. Larch, yew, maple, and pine are trees that contain amounts of raspberry ketone, and in some studies, pine needles have been used as a source of this compound for experimental purposes.
The chemical name for raspberry ketone is 4-(4-hydroxyphenyl) butan-2-one. Researchers are equally familiar with raspberry ketone under the name of rheosmin, and since 1965, it's been included on the Food and Drug Administration's (FDA's) Generally Recognized As Safe (GRAS) list as an approved food additive. The primary use of rheosmin as a food additive has been for flavor and aroma.
The rheosmin found in raspberries can increase metabolism in our fat cells by increasing enzyme activity, oxygen consumption, and heat production in certain types of fat cells. By boosting fat metabolism in this way, we may be less likely to deposit fat in our fat cells, and we may be able to use up some of the fat that is stored there. By improving our fat cell metabolism, we may also be able to reduce the number of pro-inflammatory messaging molecules that are produced by our fat cells. As a result, we may be less likely to experience some of the inflammation-based problems that typically accompany obesity.
In addition to these benefits, rheosmin found in raspberries can also decrease activity of a fat-digesting enzyme called pancreatic lipase that is produced by our pancreas. By decreasing the activity of this enzyme, we may digest and absorb less fat—another potential plus when trying to deal with the consequences obesity.
In addition to the rheosmin found in raspberries, scientists have also focused on the obesity-related benefits of a second compound called tiliroside. Tiliroside is a type of flavonoid (called a glycosidic flavonoid) that is found in many plants of the rose family, including rose hips, strawberries, and raspberries. In preliminary studies, tiliroside has been show to activate a special hormone called adiponectin that is produced by our fat cells. (The "adipo" part of this word means "fat," which is also why our fat cells are also called "adipocytes.")
In obese persons with type 2 diabates, adiponectin is not produced in sufficient amounts or, if adequately produced, remains too inactive. This inadequacy of adiponectin in obese persons with type 2 diabetes is a key problem for regulation of their blood sugar and blood fats. By activating adiponectin, the tiliroside in raspberries can help improve insulin balance, blood sugar balance, and blood fat balance in obese persons with type 2 diabetes. In studies to date, there is no indication that raspberry tiliroside will stop weight gain or prevent fat accumulation. But it may be able to help prevent unwanted consequences of too much body fat and compromised regulation of blood sugar, blood insulin, and blood fats.
Within this context of obesity and blood sugar regulation, another aspect of raspberry phytonutrients has captured the attention of researchers involving the ability of raspberry extracts to block activity of an enzyme called alpha-glucosidase. Alpha-glucosidase is a starch-digesting enzyme, and when it becomes active in the digestive tract, it increases the breakdown of starches into sugars. These sugars get absorbed up into the bloodstream and can cause excessively high levels of blood sugar following a meal. (This process is called postprandial hyperglycemia.) By blocking activity of alpha-glucosidase, raspberry extracts may make it possible for persons with type 2 diabetes (or obese persons experiencing problems with blood sugar regulation) to better manage their blood sugar levels.
We've been asked about the exact glycemic idex (GI) value for raspberries, and unfortunately, have not been able to find food research substantiation for any exact value. We've seen estimates for many berries that fall into the 40-50 GI range, and for most researchers, that would place them in the low GI category. Since one cup of fresh raspberries provides about 15 grams of total carbohydrates and only 5-6 grams of sugar (compared with 8 grams of dietary fiber), a modest serving of fresh raspberries (for example, 1/2 cup) is likely to be a very good fit in most diets, even diets focused on stabilization of blood sugar.

Sometimes I'll eat these as a snack. Sometimes I eat them for breakfast, lunch or dinner. Then later on I'll eat for a snack. I love dipping my granola bar into my yogurt. That tastes delicious. This does not have much sugar. It will not effect your blood sugar.
Cantaloupe, cubed, fresh
1.00 cup
160.00 grams

Nutrient
Amount
DRI/DV
(%)
Nutrient
Density
World's Healthiest
Foods Rating
vitamin C
58.72 mg
78
25.9
excellent
vitamin A
270.56 mcg RAE
30
9.9
excellent
potassium
427.20 mg
12
4.0
very good
folate
33.60 mcg
8
2.8
good
copper
0.07 mg
8
2.6
good
vitamin B3
1.17 mg
7
2.4
good
vitamin B6
0.12 mg
7
2.3
good
vitamin B1
0.07 mg
6
1.9
good
fiber
1.34 g
5
1.8
good
magnesium
19.20 mg
5
1.6
good
vitamin K
4.00 mcg
4
1.5
good
Cantaloupe is great for the summertime when it is real hot. I wish I had some these couple days here in Maryland (MD) because it was real hot. I had to walk in it and I was wore out. I think this would be a good snack for diabetics. It'll give you a lot of energy especially out in the heat.
Watermelon is also good for the summertime. I wish I had some of that during this heat wave in MD.
Fight obesity-related diabetes and cardiovascular disease. Peaches are rich in phytochemicals called phenols that act as antioxidants.
Peaches are one of my favorite fruits. I love peaches in everything, I love peach tea, peach yogurt. I also get those powdered ice tea with peach. Peaches is a good source of nutrition.
Blood Sugar Benefits
In terms of blood sugar regulation, not all fruits are created equal. Watermelon, for example, has a relatively high glycemic index (GI) value in the range of 70-75, and is not considered to be a food that can be freely eaten by persons having difficulty with blood sugar balance. Grapes, on the other hand, have long been classified as a low glycemic index (GI) food, with GI values ranging between 43-53. In the case of grapes, recent studies have also shown that the low GI value of grapes is a good indicator of this fruit's blood sugar benefits. Studies have now connected grape intake to better blood sugar balance, better insulin regulation, and increased insulin sensitivity. We suspect that the strong phytonutrient content of grapes plays a key role in providing these blood sugar-related benefits.
I love eating grapes, green and purple. Good for diabetics.
I love eating romaine lettuce in salads and in sandwiches. I have to have something with lettuce like mayonnaise and ranch dressing.
Broccoli is also good for diabetes.
Cauliflower is also good for diabetes.
Carrots is good for the sight. I love eating carrots raw and cooked. I love eating carrots in my salad. I love eating it with ranch dressing.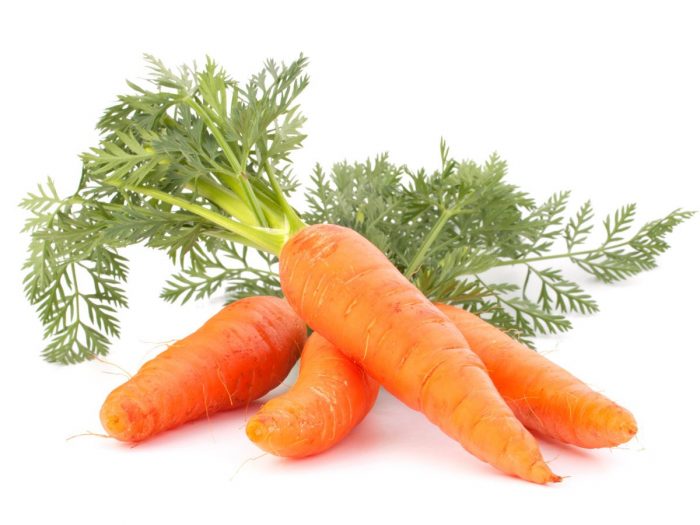 At the grocery store I shop at I usually buy the light & fit yogurt, 4 pack. It usually cost about $.50 a yogurt. That's a good price. My favorite yogurt is peach. Now you should try this one yogurt that I sometimes get, (pina colada yogurt). Here's how much I like that yogurt, I don't care if it cost $1 per yogurt, I'm a get it.